FLORIDA MALPRACTICE ATTORNEYS FOR MISDIAGNOSIS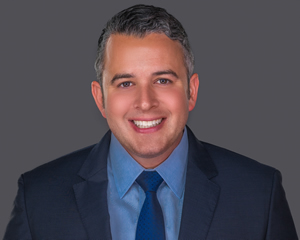 Legally Reviewed by:
David Di Pietro
Healthcare & Medical Malpractice Lawyer
Di Pietro Partner's goal is to advocate for you when you need our help. Our team of experienced legal and medical professionals are dedicated to providing high quality informative content. The information on this page and other areas on the website is routinely fact checked, updated, and approved by our team of licensed attorneys and professional editors. If you find any errors, feel free to let us know and we will review the information immediately.
Misdiagnosis is one of the more common reasons for malpractice lawsuits. Simply put, these lawsuits involve incorrect diagnosis or late diagnosis by a medical professional that ultimately result in serious patient injury, illness, or death. As patients, we trust the opinions of physicians and medical personnel; thus, it's both shocking and devastating if our condition is mishandled, especially, if it would have made a difference in the outcome.
If you or a loved one suffered injury due to a wrong diagnosis by medical professionals in Florida, it's important to have your case reviewed as soon as possible because there is a statute of limitations on your claim. The attorneys at our firm work with a board certified doctor and have the experience needed to pursue your case.
You pay no fee until we win, call for a free, confidential case evaluation today 1.800.712.8462
DO YOU HAVE A CASE
It's important to note, an incorrect diagnosis or late diagnosis does not automatically constitute malpractice. At the end of the day, medical professionals are human and are providing you with a qualified opinion on the best option of treatment. That being said, there are certainly instances where medical professionals are legally accountable for patient injury. To determine this legal accountability, several elements must be present; these elements include:
Formal patient-doctor relationship must be established. (general advice is not sufficient)
The medical professional must have acted negligently.
The error must have caused injury to the patient.
EXAMPLES OF MISDIAGNOSIS/WRONG DIAGNOSIS
Misdiagnosed stroke – This is one of the more common diagnostic errors by hospitals/medical staff. Strokes can often be mistaken for less serious health problems such as a migraine, particularly, in younger patients.
Misdiagnosed heart attack – Similar to a stroke, heart attacks are sometimes mistaken for a panic attack or another less serious health concern.

Errors with medical records – This can occur either when doctors/medical professionals do not properly obtain or interpret a patient's medical history, or there's a clerical error with the records.

Incorrect medication – There are various types of medication or prescription errors that can be made by doctors or hospitals. These errors may involve being provided with the incorrect medication due to misdiagnosis by a medical professional
Issues with lab results – If lab results are misinterpreted, this can lead to improper diagnosis.
Incorrect cancer diagnosis – It's not unheard of for patients to be incorrectly diagnosed with cancer. This includes the identification of cancer in the wrong parts of the body, or an incorrect diagnosis all together. When this occurs, the patient is often subjected to expensive and physically/emotionally draining treatments (such as chemotherapy) that put the patient at unnecessary risks.
Delayed cancer diagnosis – On the same topic, if cancer is mistaken for a different medical condition or the diagnosis is missed altogether, proper treatment could be delayed resulting in serious health issues or death.
According to the Journal of Oncology Practice, "In the United States, medical errors cause approximately 44,000 to 98,000 unnecessary deaths each year and as many as 1,000,000 excess injuries. Disclosure of these errors is a highly charged ethical and legal issue. While physicians correctly perceive an ethical duty to disclose an error to a patient deterrent factors like lawsuits and other punitive actions cause a "disclosure gap." (American Society of Clinical Oncology, 2008)
MALPRACTICE ATTORNEYS IN BROWARD COUNTY
The main office of Di Pietro Partners is located in Fort Lauderdale of Broward County; however, if necessary, our experienced team of malpractice lawyers can work remotely with clients regardless of their location. In other words, as long as your issue occurred within the State of Florida, we can help. Additionally, our law firm has several satellite offices throughout the state. These office locations are available by appointment only and include the following areas:
Miami
West Palm Beach
Fort Myers
Orlando
Tampa
Jacksonville