Attorney David Di Pietro appeared on Court TV Live to discuss a case where a Florida man was murdered after meeting a woman on a dating app. David is a former Florida prosecutor and experienced trial lawyer. Continue reading to learn about this case and what to expect at trial.
Case Details
In this case, a 27 year old man named Adam Hilarie went on a date with an 18 year old woman named Hailey Bustos after meeting on PlentyofFish. After the initial date, Hailey texed Adam expressing that she had a good time and wanted to see him again while conspiring with 3 other men to rob Mr. Hilarie. They agreed to meet a second time at the victim's home.
When Hailey arrived at Mr. Hilarie's home for the second date, she brought three other men named Andre Warner, Gary Gray and Joshua Ellington. One of these men allegedly shot Mr. Hilarie in the head. According to reports, Adam Hilarie was begging for his life and pleading with the suspects stating that he had a five year old daughter.
Hailey Bustos alleges that she received $50 to set up the robbery; however, she did not realize it would result in murder. All four suspects are being charged with Conspiracy to Commit Robbery, Robbery with a Deadly Weapon, and First-Degree Murder. Prosecutors are seeking the death penalty for the first defendant Andre Warner.
Jury selection started on March 2 for the death penalty trial FL v. Andre Warner. In the video below, David Di Pietro discusses the case and what to expect at trial.
About David Di Pietro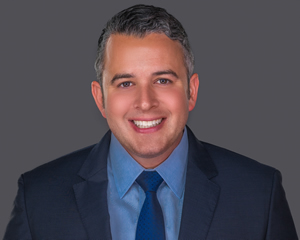 Attorney David Di Pietro is an experienced Florida trial lawyer who has experience in over 50 jury trials and numerous bench trials. David is currently the managing partner at Di Pietro Partners a successful Fort Lauderdale based legal practice and regularly appears on various news networks to provide legal consulting.