When someone dies in the State of Florida, their property and assets are administered through probate court. An attorney is required to be present throughout this process in accordance with Florida law. Having legal counsel helps to ensure someone receives their entitled portion of the estate. An attorney also protects someone's interests in the event that legal disputes arise among beneficiaries or other parties.
Di Pietro Partners is a premier law firm for probate and estate cases in Florida. If you have issues involving probate in Fort Lauderdale, talk to one of our experienced probate lawyers today.
Probating A Will
When it comes to probating a will in Florida, the process is fairly straightforward. Depending on the value of the decedent's estate, there are three primary types of administration. This value is calculated by quantifying the total amount of property owned by the deceased individual that's going through the probate process.
Formal Administration – This is typically the most common type of administration used in probating a will. This administration applies to estates valued over $75,000.
Summary Administration – This form of probate administration is used when the total estate value is $75,000 or less. It's essentially an expedited version of the probate process.
Disposition Without Administration – This version of probate can only be used when the decedent did not leave behind any real estate property and the assets that can be probated are valued below the costs of probate proceedings themselves.
Filing Fort Lauderdale Probate Cases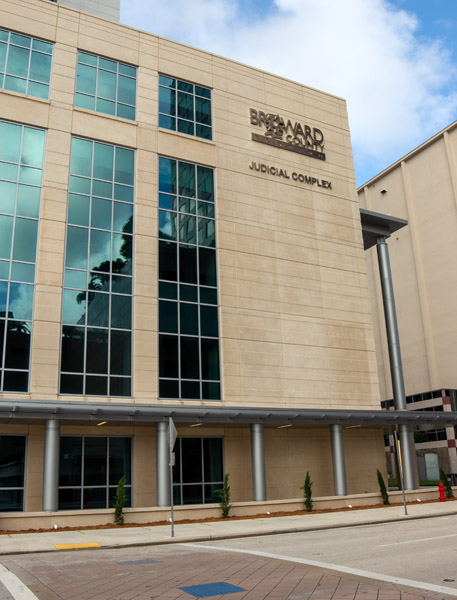 The court that's responsible for probate in Fort Lauderdale as well as the rest of Broward County is the Seventeenth Judicial Court of Florida. Our law firm is located in Fort Lauderdale and is highly experienced with probate cases within this court system.
Broward County Courthouse
201 SE 6th St.
Fort Lauderdale, FL 33301
Google Maps Directions
Trust Administration
The process of trust administration involves asset management within a trust. The primary goal of a trust is to protect assets while properly managing and distributing assets to individuals named within the document which are known as trustees. These trusts also provide benefits to benefericies over time throughout the course of their life.
In general, trusts are categories in two different ways – revocable and irrevocable. There are three main trusts used in the State of Florida.
Living Trust – This is the most common type of trust, which can be setup as either revocable or irrevocable. This type dictates the management of certain assets during a person's life and their distribution after that person's death.
Testamentary Trust – Also known as a "testamentary will" this type of trust is created within a will. Since it is part of a will, it only takes effect after death.
Domestic Asset Protection Trust – Commonly referred to as DAPT, this trust provides protection against creditors. It also serves to protect assets from a spouse in the event a marriage is unsuccessful.
Talk With A Fort Lauderdale Probate Lawyer
Di Pietro Partners is an AV Preeminent® rated law firm that specializes in issues involving Florida probate. This includes simple estate administration as well as complex litigation and issues with high value estates.
Our main office is located in Fort Lauderdale and we are dedicated to serving Broward County as well as many other locations throughout the State of Florida. Contact one of our experienced attorneys today.
Fort Lauderdale Office
901 East Las Olas, Suite 202
Fort Lauderdale, FL 33301
Get Directions